Bar3 steunt cultureel Rotterdam
Expositie Achter
Gesloten Deuren. #5
Kunstenaar
Laura Schurink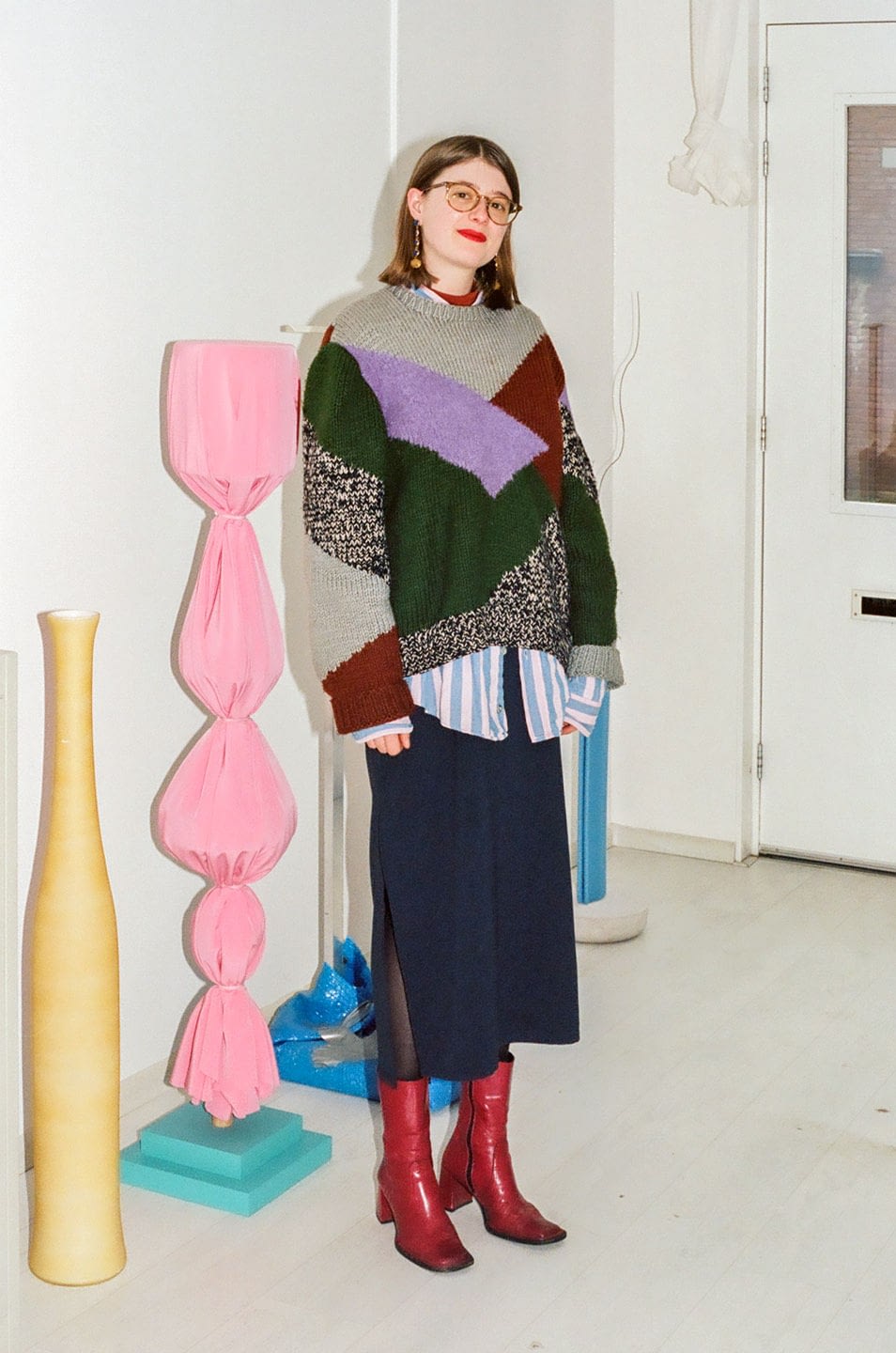 Laura Schurink
Laura Schurink is a Rotterdam based composition artist who graduated in fashion design in 2015.
After realizing that she did not want to participate in the fashion industry due to its toxic work ethic and environmental pollution, she started to find her inspiration in the objects she found at second-hand shops.
Nowadays, Laura specializes in sculptures, installations and collages, through which you can still clearly see her fashion background. Her works are mainly created out of used materials, which makes every piece unique and sustainable.
Laura's compositions are playful experiments to find new aesthetics with the perfect balance between colour, shape, material, and texture. She places second-hand components out of their context to participate in new constructions, which reflect the beauty that she sees in these materials. The history of textures that the materials possess give her works a natural charm and a sense of spontaneity.
With her colorful sculptures Laura shows how recycling can be used as a fun design tool, that can spark creativity and playfulness.
Laura's sculptures are light and playful. If you come close, you might distinguish the appropriated objects that she cleverly uses. She makes use of a distinct colour palette that invites you into her world that you will never want to leave.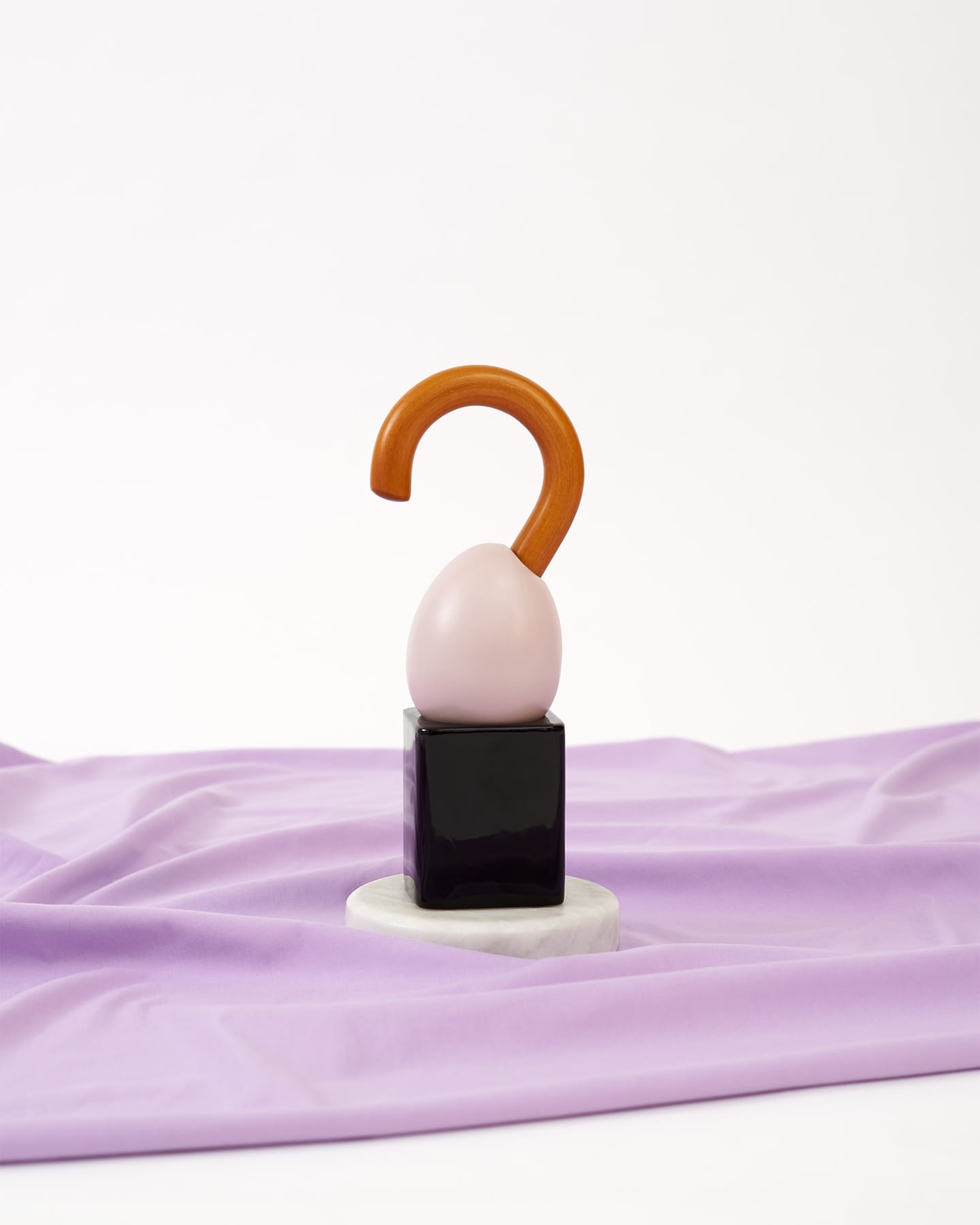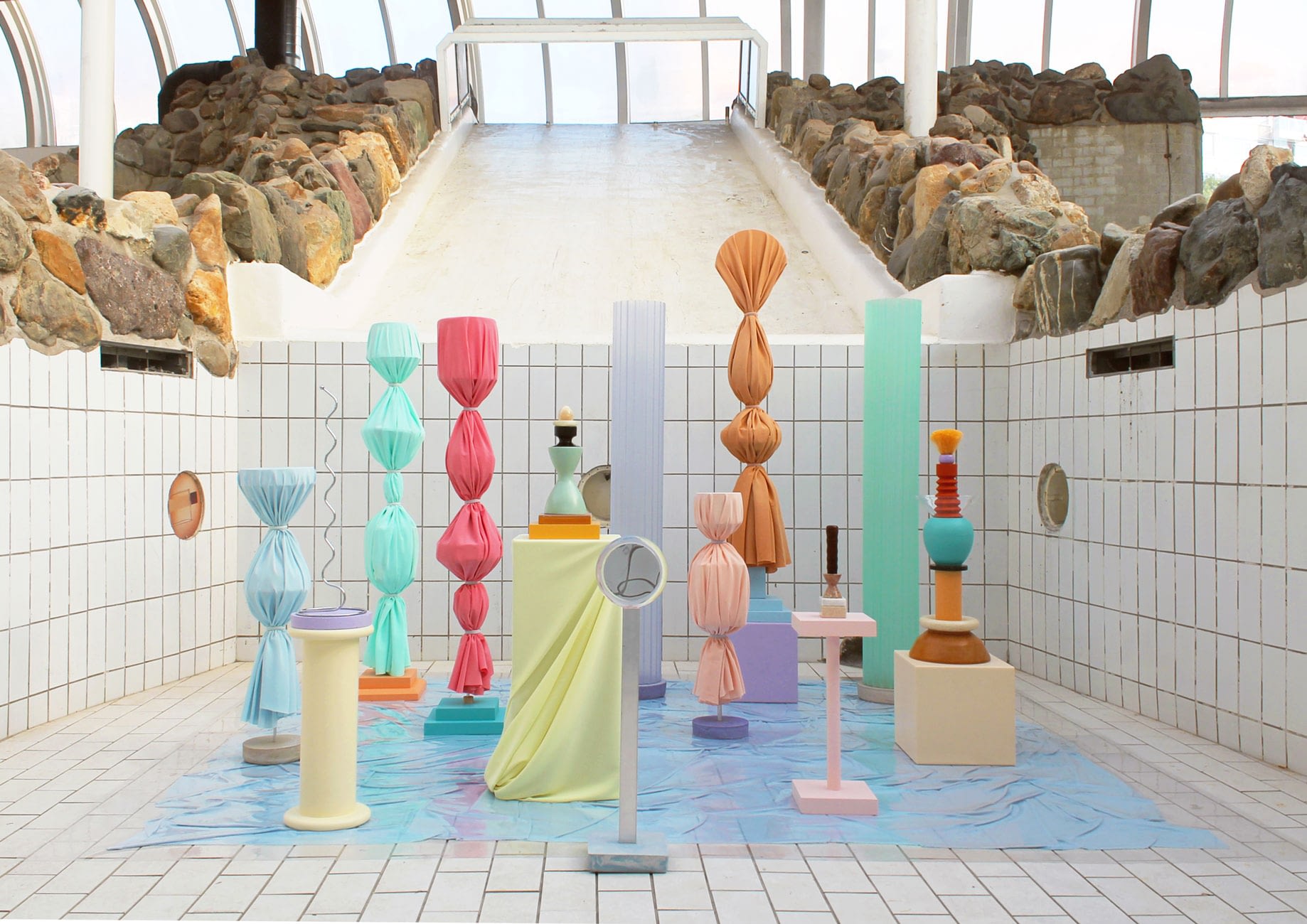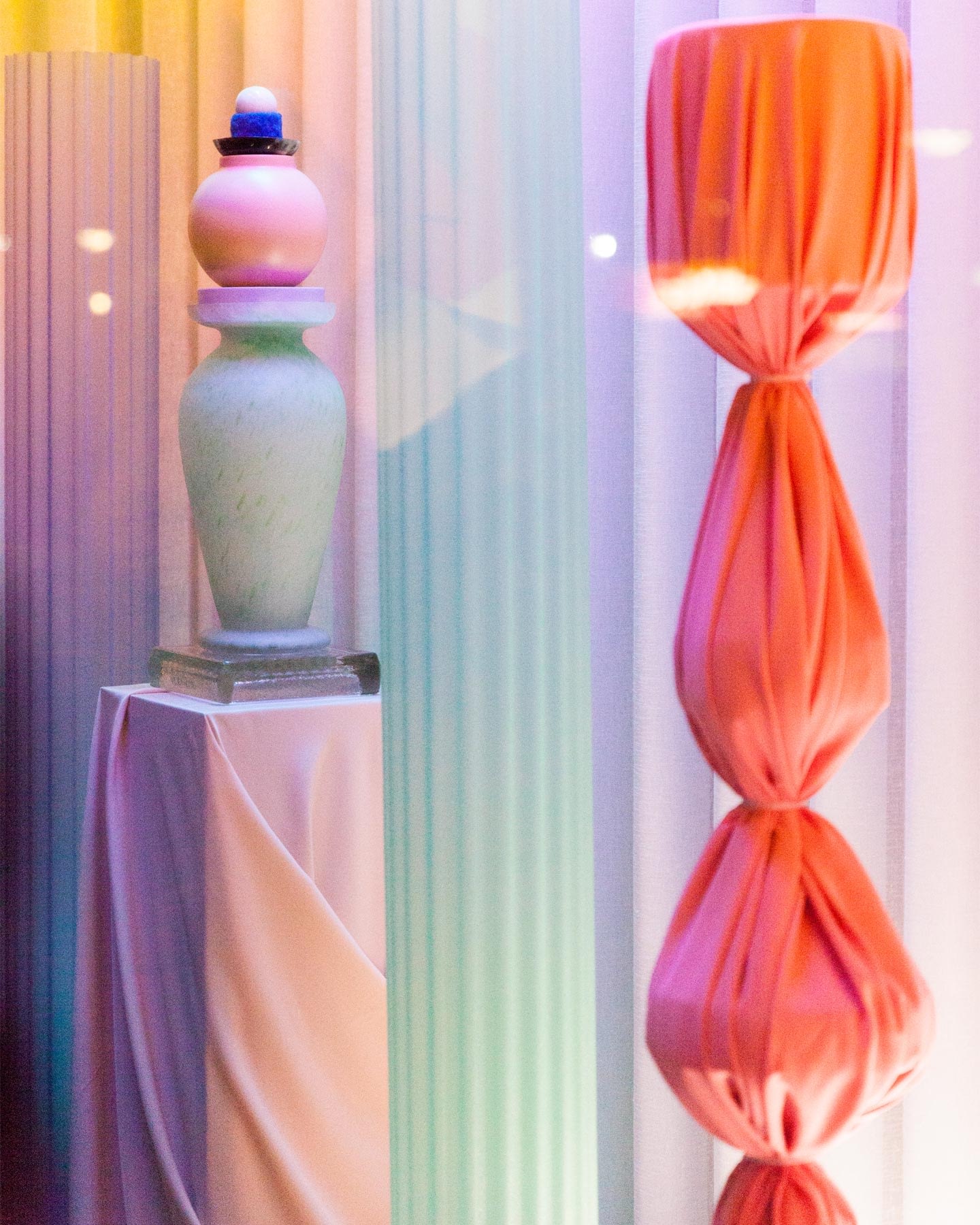 Interesse?
Check hier de link naar de website van Laura!
Iedere maand zal er een andere kunstenaar, of kunstenaars, exposeren achter de gesloten deuren van Bar3.
Bar3 steunt cultureel Rotterdam
Expositie Achter
Gesloten Deuren. #4
Categorie
Schilderijen
Abstract
Rotterdams
Rosa Stil
Rosa Stil (24) is a multidisciplinary artist/creative who has been raised in Rotterdam and is currently based in Amsterdam, where she studies Drama and Contemporary Music Theatre at the Academy of Theatre and Dance.
Rosa is engaged with multiple artistic expressions, amongst which visual art and performance art. She believes that every form of art originates from the same source, which is exactly why she does not want to confine to just one. She actively supports the idea that art serves to break taboos and to connect: "The power of art does not lie in its aesthetics. Instead, it lies in its capacity to move people.
Iedere maand zal er een andere kunstenaar, of kunstenaars, exposeren achter de gesloten deuren van Bar3.